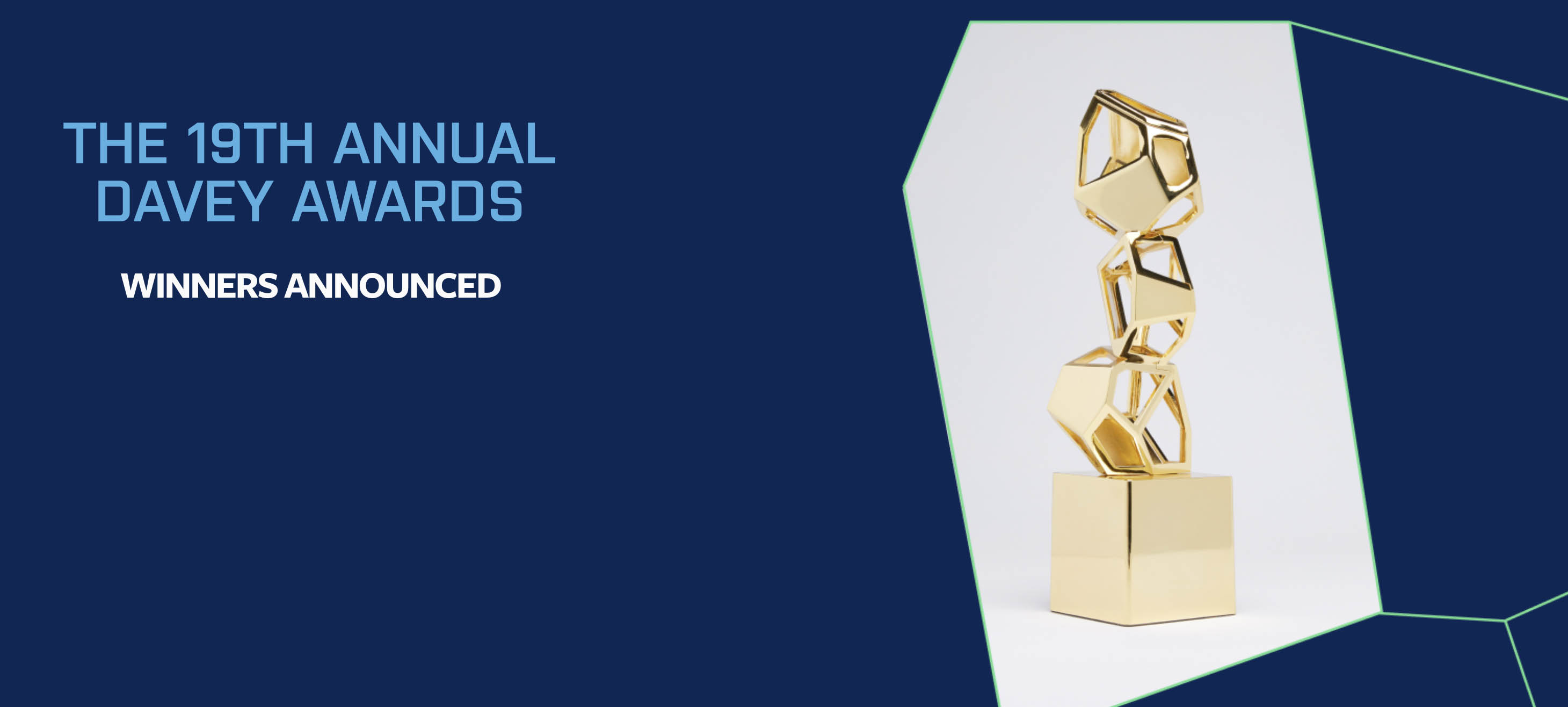 Big news!
We are thrilled to announce that our team is honored with nine prestigious Davey Awards. We are humbled, excited, and so happy.
Winning nine trophies in multiple web categories reflects our team's dedication, creativity, and outstanding work. Our titles include best website redesign, best home page, best visual aesthetics, and best use of animations. With offices in the US and Europe, we are proud to see our work recognized internationally.
What are the Davey Awards?
The Davey Awards are a highly coveted honor for digital agencies worldwide. They celebrate the "Davids" of creativity, recognizing outstanding achievements in web design, digital advertising, and more. The Davey Awards are judged by the Academy of Interactive and Visual Arts, consisting of top-tier professionals from a "who's who" of acclaimed media, advertising, and marketing firms.
Being nominated for a Davey Award is a great honor and recognition.
Winning 9 Davey Awards calls for a celebration!
Here are the awarded website designs.

Awards:
Gold: Features-Best Use of Animation or Illustration
Gold: General-Services & Utility
Client:
Synack Inc.
Visit the website

Awards:
Gold: General-Arts
Gold: General-Non-Profit
Client:
Theatre Development Fund (TDF)
Visit the website

Awards:
Gold: Features-Best Home Page
Gold: Features-Best Visual Appeal - Aesthetic
Gold: Features-Website Redesign
Client:
Wimpy Kid Inc.
Visit the website

Awards:
Gold: Features-Website Redesign
Silver: General-Publishing
Client:
Yen Press LLC
Visit the website
We want to extend our deepest gratitude to our clients and talented team, who have made these awards possible. Thank you for being a part of our journey. We look forward to continuing to make a mark in the digital world.
As we move forward, we remain dedicated to exploring the boundaries of digital creativity and user experience.
Stay tuned for more exciting updates from our team!
Do you have a project we can help with? Say info@edesign.bg.
Review examples of our work.